Since I was a teenager, I have had this random bucket list and one of the items was "Eat Lobster on Cape Cod". So when I met Will, and we shared some of our bucket list items with each other, New England was one of those things we had in common. We both had this trip in mind we called our "Colonial States Trip". Last December Will surprised me with plane tickets to Boston, and said I could plan everything else! Planning is one of my favorite parts, and luckily I had a follower who does it for a living. Beyond Beacon was so helpful in confirming ideas or answering questions I had. She knows her stuff about New England! With her help and some instagram trolling, I put together the trip we'd talked about for years. It was the perfect combination of structure and free exploring.
Salem and Rockport, Massachusetts
We flew into Boston and went straight to get our rental car, and drove to Salem.
Salem was such a neat town. I am a big Hocus Pocus fan, so the Witch Trials stop was a must. We drove over to see the Hocus Pocus house as well (Hocus Pocus House, 4 Ocean Ave, Salem, MA 01970).
We had lunch at Sea Level which is in the heart of Salem, this was where Will had his first New England oyster experience. The most fresh!
I can only imagine this place at Halloween, as it was quite the treat in May. We stopped in Olde Pepper Candy Store, and walked around town. The houses are marked with years they were built, and it is amazing to see the history.
We left Salem and drove to Rockport, Massachusetts, where we stayed in an airbnb right by the water.
The Lobster Pool, I repeat, The Lobster Pool. It was one of the most scenic and unique dinners I have ever had in my life. It was quite the experience. We drove up the street to a local store and grabbed a bottle of wine (it is byob). Will got a whole lobster with fries, I got a lobster roll with onion rings, and we split the blueberry pie. Let me mention that the blueberries in New England are amazing.
The Ice Cream Store is located in the heart of Rockport, and although it is touristy, it is a must. The tiny little store is right on the water and will definitely have a line out the door. it has been there forever.
One morning we walked the beach and had breakfast at Nate's. I had the most delicious California Eggs Benedict, and Will got the Blueberry Lemon Pancakes. It's tiny, so get there early.
Our last night in Rockport, we ventured over into Gloucester, which is the town from the movie The Perfect Storm. Major Fishermen town! We stumbled upon the best little pizza and oyster restaurant, Short and Main - it was as beautiful inside, as it was tasty.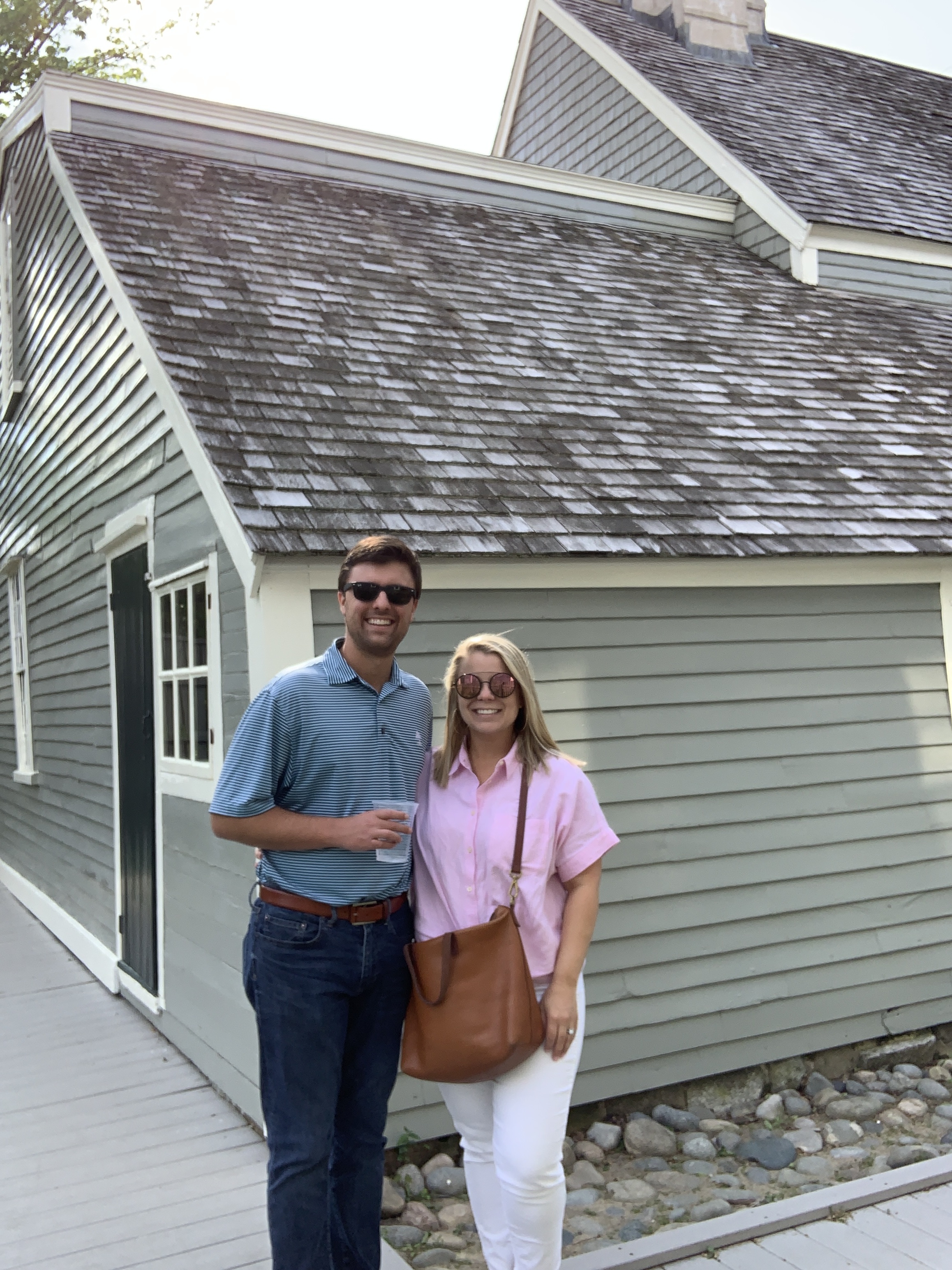 Kennebunkport, Maine
We made a day trip up into Maine, and the drive was great. We drove through lots of little port towns and stopped in Newburyport along our way. We spent the majority of the day in Kennebunkport. This is a must if you're going that direction.
We first parked near the Colony Hotel and then walked down the sidewalk of Walker's Point (The Bush Estate). The church and grounds leading up to the point are so gorgeous. It would make for a great bike ride too! We headed back into town and ate lunch at The Clam Shack. We got there around 12:15 and the line was already crazy long. It is an iconic spot in town. The Lobster Rolls were delicious! There was also a cart where you could corder freshly squeezed lemonade. So good! After lunch we shopped around town and explored.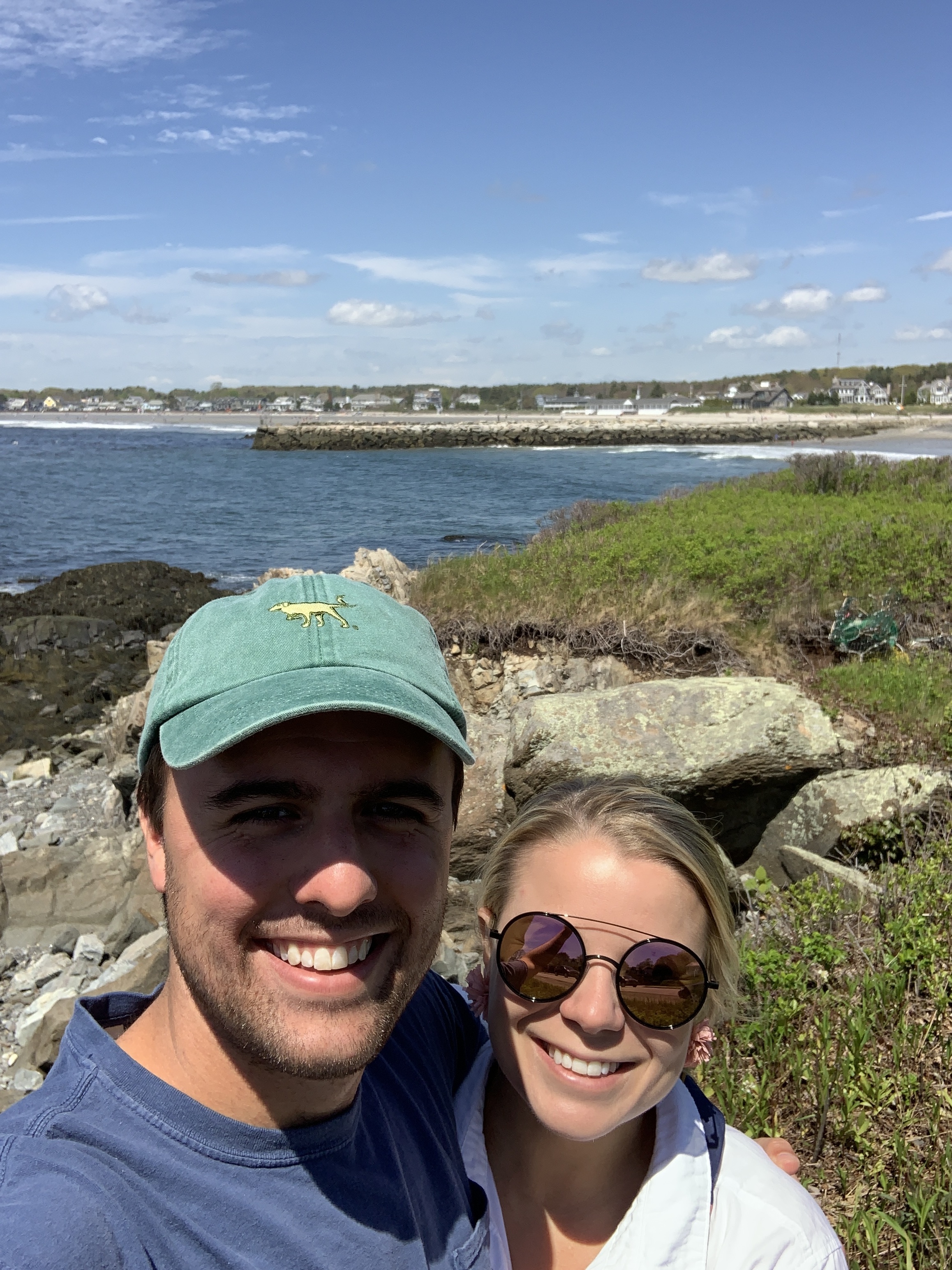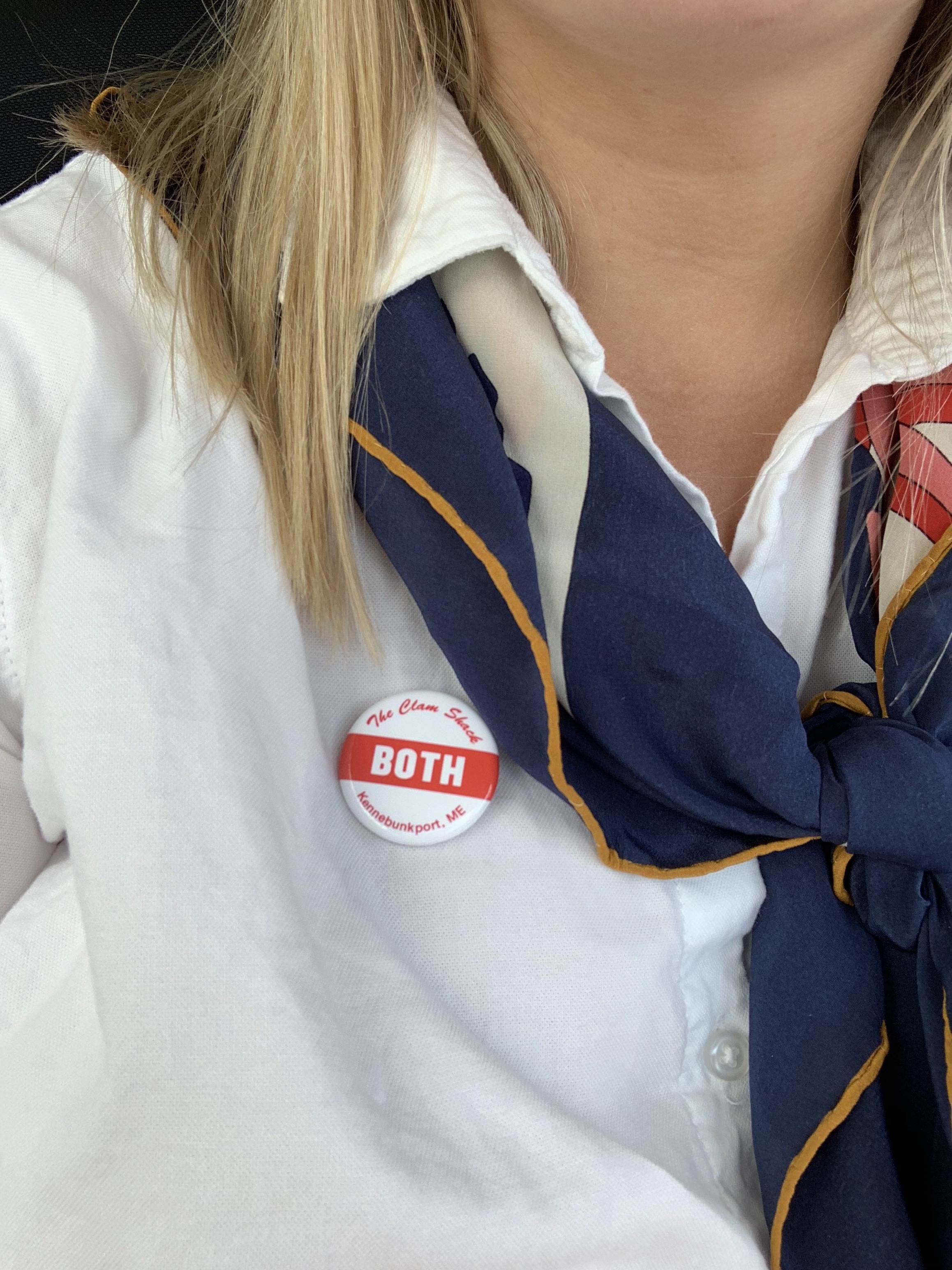 Boston, Massachusetts
When we left Rockport, it was Memorial Day, so we stopped in Lexington and Concord to see where the Revolutionary War "began". This was a very neat experience, as they were doing soldier reenactments and honoring the fallen. It was so interesting to see the places you read about in books growing up. Once this stop was over, we drove down to Boston to spend a few days in the city. We did so much, I am listing it out below, but with that said, I feel as if we barely scratched the surface.
We stayed at the Boston Park Plaza. It was a great hotel and was central to everything.
Boston Public Garden
Quincy Market
Dinner at Gaslight, the best little French place. The Escargot were delicious!
Boston Tea Party Museum
Bunker Hill and The USS Constitution
Harvard Campus
MilkBar
Paul Revere Cemetery
The State House
We stopped at Omni Parker House for Boston Cream Pie. The pie originated here and the hotel is very historic! We ate lunch here one day and it is worth the stop. Supposedly JFK and Jackie got engaged here!
Red Sox Baseball Game, was so much fun! This was Will's Utopia, and he loved every minute. It was a neat experience, and I enjoyed seeing the Big Green Monster.

Cape Cod, Massachusetts
On our way out to the Cape, we stopped off at Plymouth Rock. Seeing the area was so eye opening. We went to the Mayflower museum.
When we arrived in Cape Cod, we were hungry for a bite, so we stopped at Hallets. This is a cute local Ice Cream Shop, Hallet's. It has been there since 1889. We got BLT's and Clam Chowder.
Our next stop, was to check-in at The Inn at Yarmouth Port, which was our bed and breakfast for the remainder of our trip. There aren't enough words to describe how much we loved the inn. This was such an amazing experience! The Inn was by far, one of the best places we've ever stayed(we chose to stay in Yarmouth because it was the middle of the cape, I am so glad we did). There were warm cranberry and chocolate chip cookies waiting on us and the room was to die for. The breakfast was such a treat each morning. Kathleen whips up something fabulous, and we loved everything we ate. Kathleen and Chuck are amazing hosts. They go above and beyond!
After checking in, we headed over to Chatham to check out the town and see the light house. I recommend going to see Chatham Bars. It is quite the resort!
That first night, we had dinner at The Old Yarmouth Inn which is just down the street from out Bed and Breakfast. This place was established in 1696. It has a gorgeous traditional New England exterior, and is like something out of a story. The Lobster Bisque and Flourless Chocolate Cake were my favorites. I highly recommend!
Antique Center of Cape Cod, this is a mega antique store with so many lovely pieces. We explored in here for a while.
Lunch at Sesuit Harbor Cafe. So delicious! This is the kind of place that you imagine when you think of New England! It is a must on the cape.
We drove out to Province Town to see the tip of the cape. It was such a great drive and the protected land along the way was stunning. The dunes are the biggest I've ever seen. Did you know the Pilgrims actually docked outside Province Town before settling in Plymouth? Lobster Pot is a favorite spot and makes for a great photo op. On our way back, we stopped by Cahoon Hollow Beach, this was such a cool experience. This is the largest beach I've ever been on, and at one point, we were the only ones on it. We saw seals swimming the coast and turkeys in the brush as we drove back to Yarmouth.
Antiques by the Bay in Brewster, was a random little house with an Antique store in the back. I found some great oyster plates there that I took home with me!
Parnassus Book Service in Yarmouth. Will is a big reader, so this was quite the experience for him! This store was lined, floor to ceiling with books. You name it, they had it, and as old as you cam imagine. It was so interesting flipping through pages of books, like Mark Twain originals.
Yarmouth Bay for beach exploring. Hidden gem!
One night we laid low and it was one of the most fun evenings! We ordered a pizza and played scrabble while enjoying a bottle of wine. Kathleen had the radio on my favorite- Traditional Easy Listening and Jazz. The Cape is all about slowing down, and this was so relaxing.
On our last night on the Cape, we had dinner at a local spot called The Pheasant. It was such a cozy setting with delicious New England food.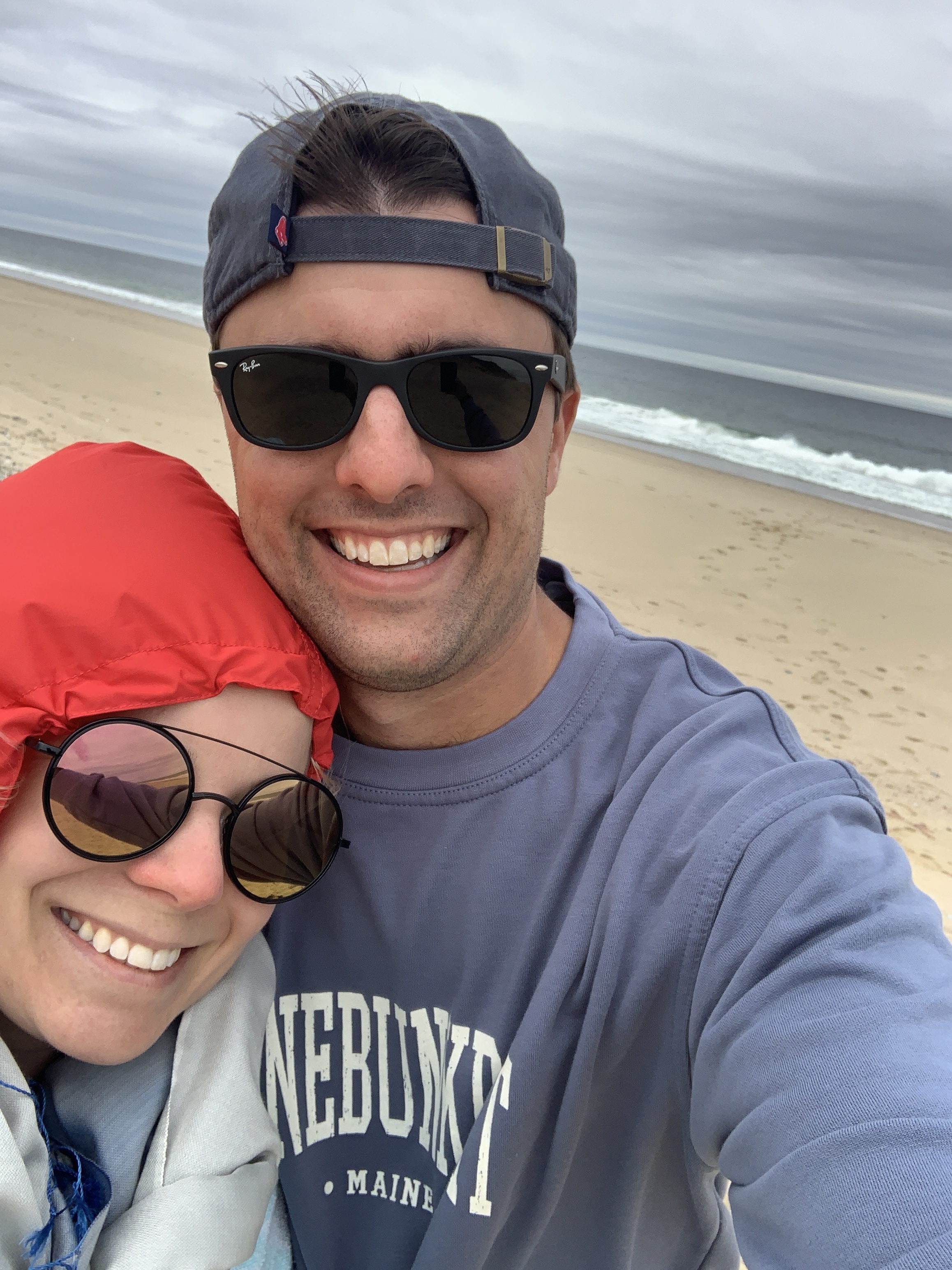 Nantucket
We did a day trip out to Nantucket, and it was wonderful! We took the Hyannis Ferry to Nantucket, PSA Be there an hour early. You may have to go to the off-site parking lot and they will shuttle you over. Grab a Mimosa for the ferry ride!
When we first got to Nantucket we walked the streets and through neighborhoods, just taking in the houses and scenery. I could've done this all day.
We had lunch at Millie's on the opposite end of the island from where the ferry docks. I highly suggest the lobster quesadilla and the chowder!
After lunch, we walked down to the beach that is closest to the restaurant. It was still a bit breezy, so we just sat and enjoyed the sunshine for a few hours. The beaches are so large and quiet that time of year (pre-tourist).
Our next stop on Nantucket was Juice Bar! Oh my heavens. This place is amazing- I got the grape nut and blackberry, covered in sprinkles. Can't go wrong with Juice Bar.
We shopped and explored all of the antique and art shops the rest of the afternoon.
Our ferry left at 5:30pm, and I had CRU on my list for apps and cocktails. It was the BEST! It is right beside where the ferry docks, and the view is perfect. Two salty dogs later, and I was ready for the cruise back to Cape Cod.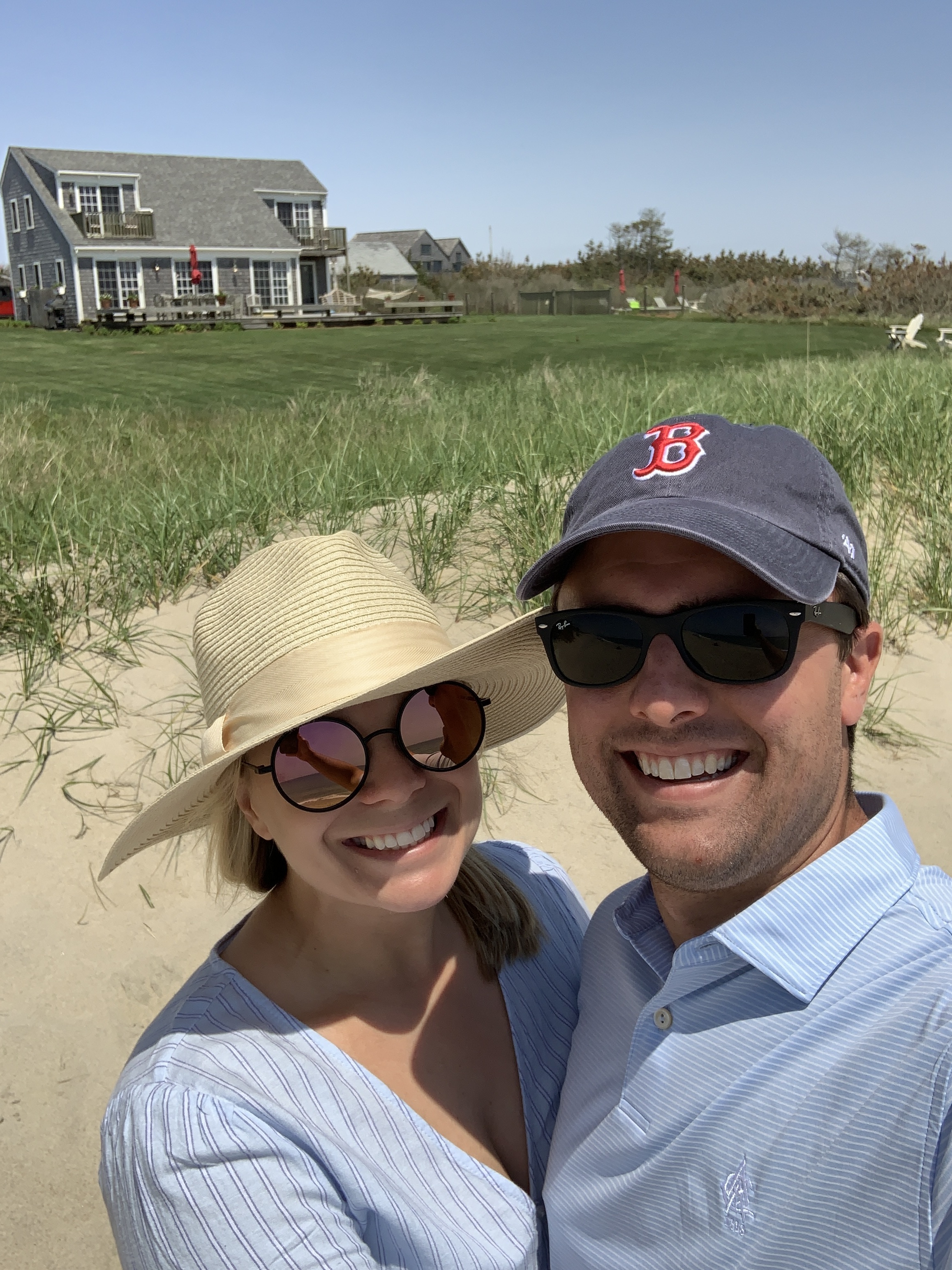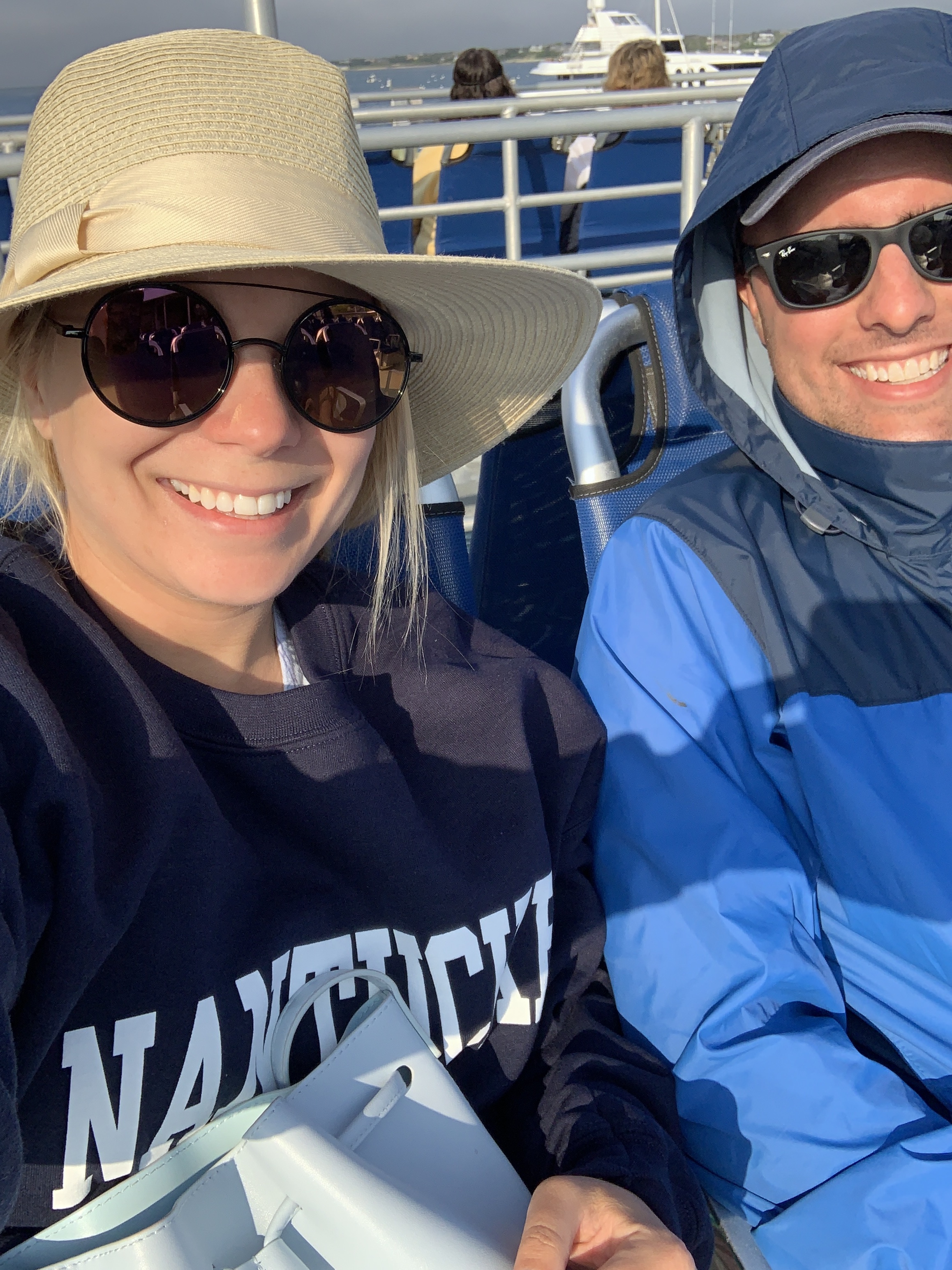 Our Last Day in Cape Cod was short and then we headed back to Boston to fly home.
We ate breakfast at The Inn at Yarmouth Port, and then made a pit stop at The Happy Fish Bakery for delicious souvenirs for our family.
For more snaps and details from our trip, check-out my instagram story highlights of New England (tiny lobster watercolor).